The only house designed by TEAM Project Architecture was built in Istanbul in 2019.
The designers describe the project: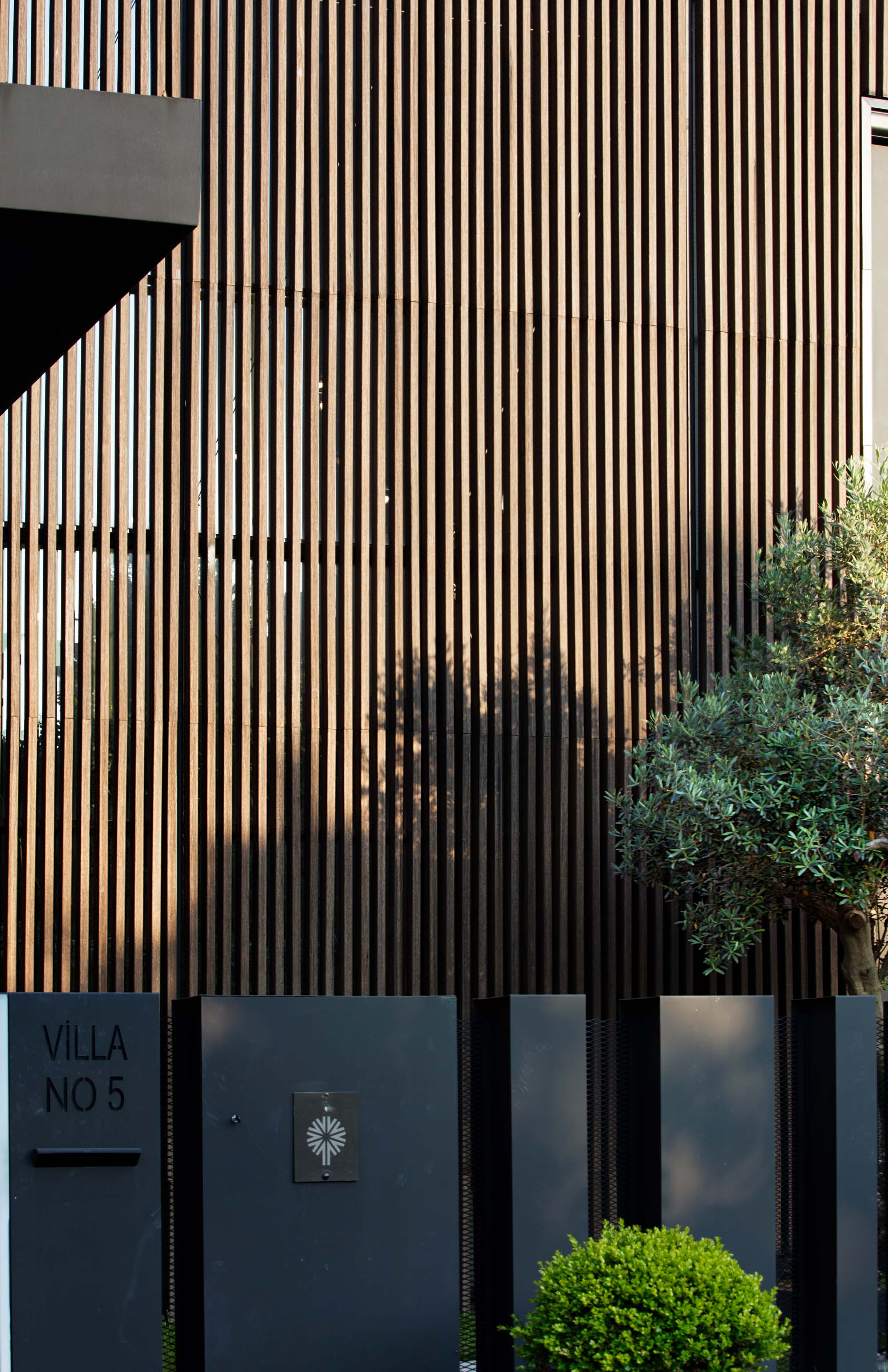 The biggest challenge of our project was the disconnection effect of the transformation we will make, since it is a twin villa.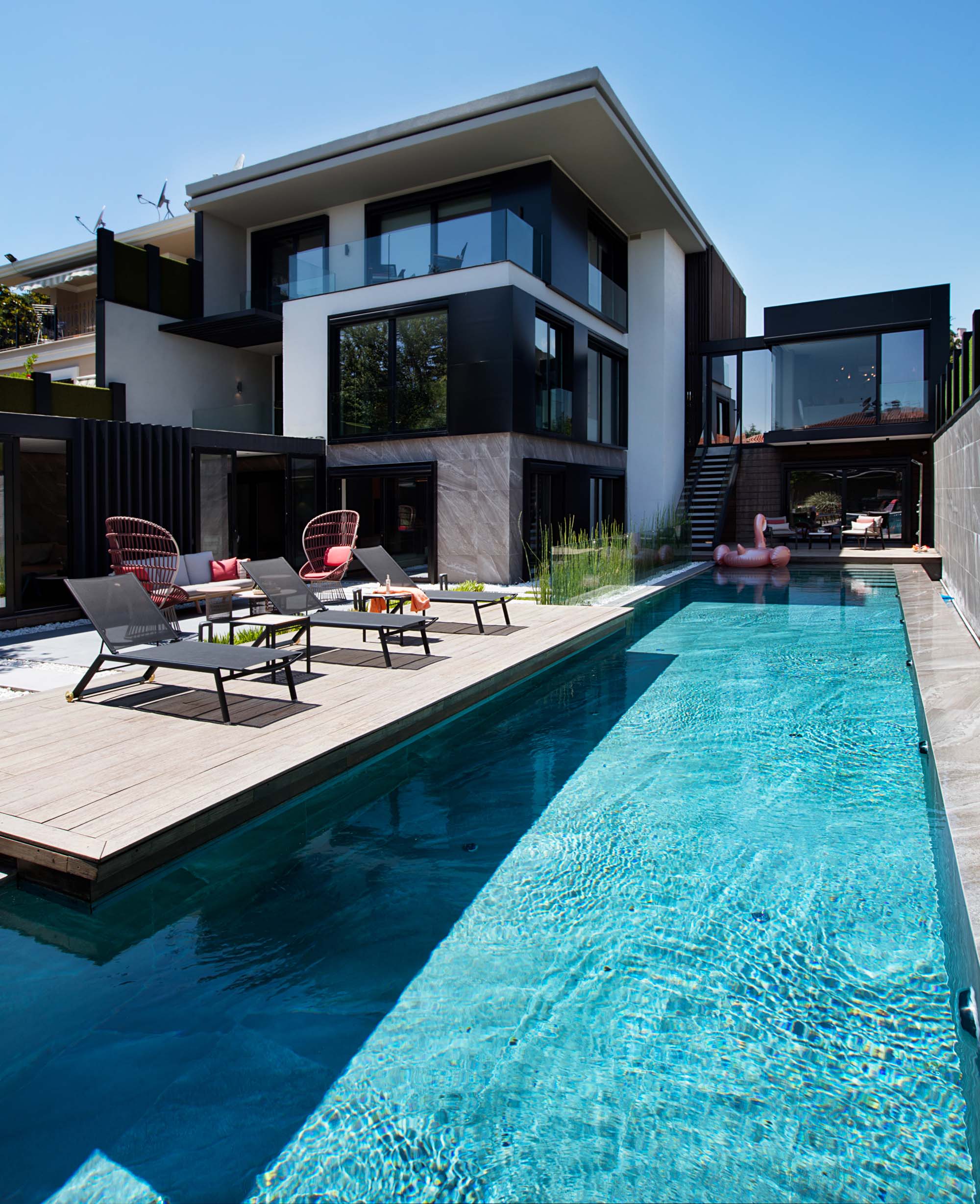 We started the design by imagining the color tones that we call the "oasis in the desert" effect. You encounter a structure that does not hurt its surroundings with its colors but should not be there as soon as you see it. An entrance facade that welcomes you with a design concept independent of space and time …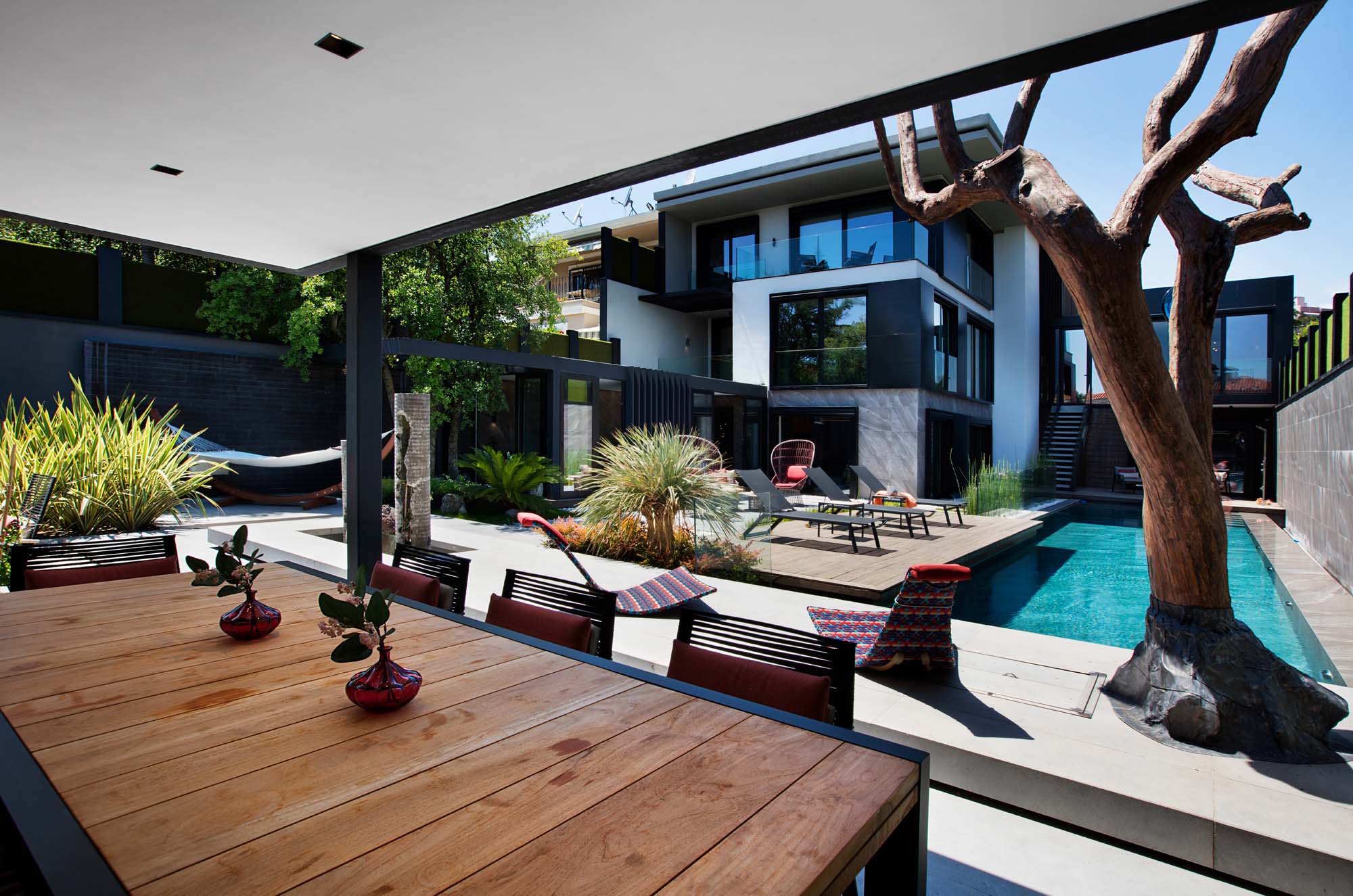 While the inner garden, which is visible from our wooden slats on the transparent space of the front facade, creates a bridge between architecture and interior architecture, it is also a clue we want to give about our completely closed house. Because the biggest expectation of the residents was a spacious and open-plan life planning from basement level to the top floor, focused on the backyard.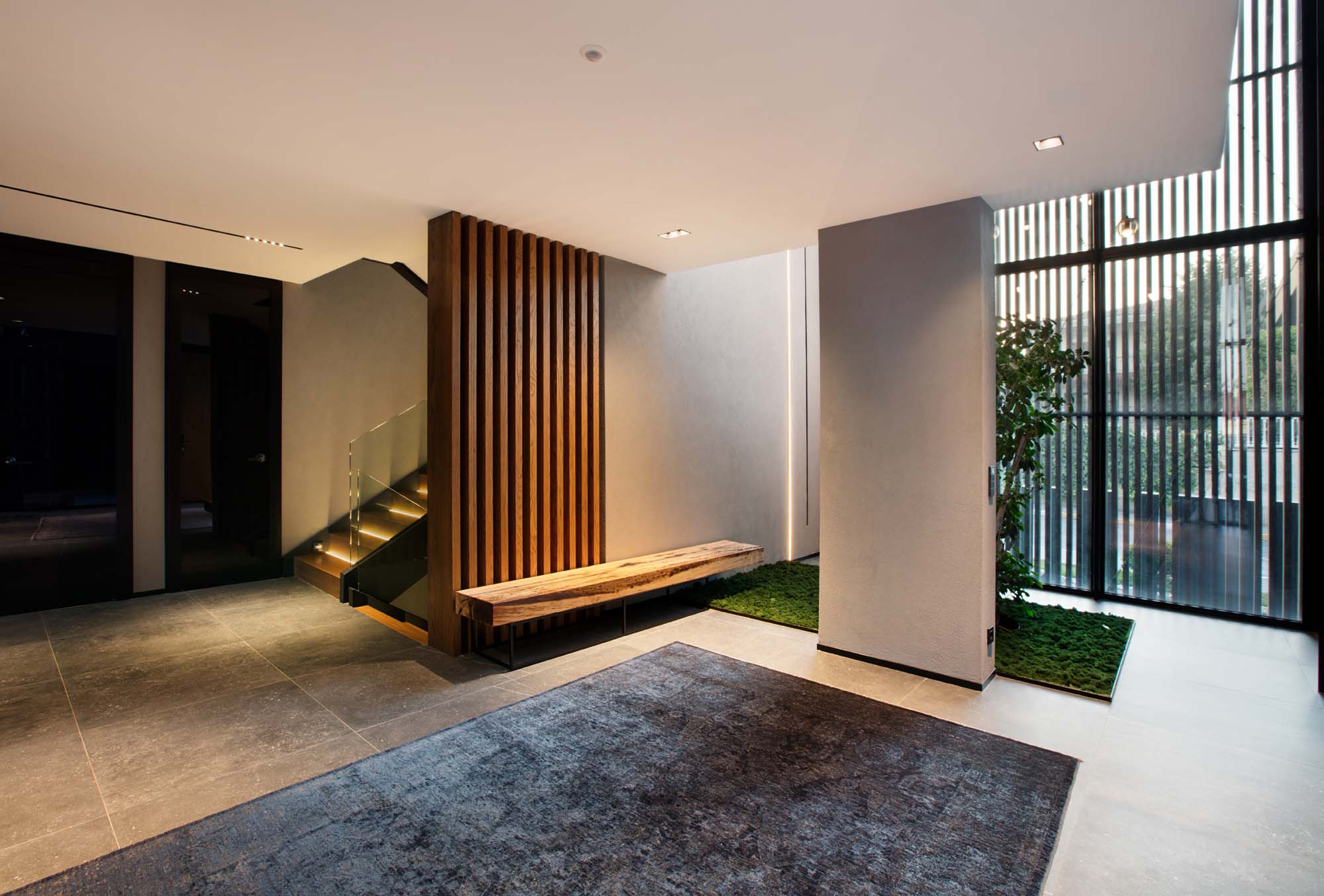 In our HK Villa project, the backyard, pool, winter garden, barbecue and dining area, hobby garden, water wall and hammock, sunbathing terrace, which we have lowered to the basement level, accommodates many uses and comforts.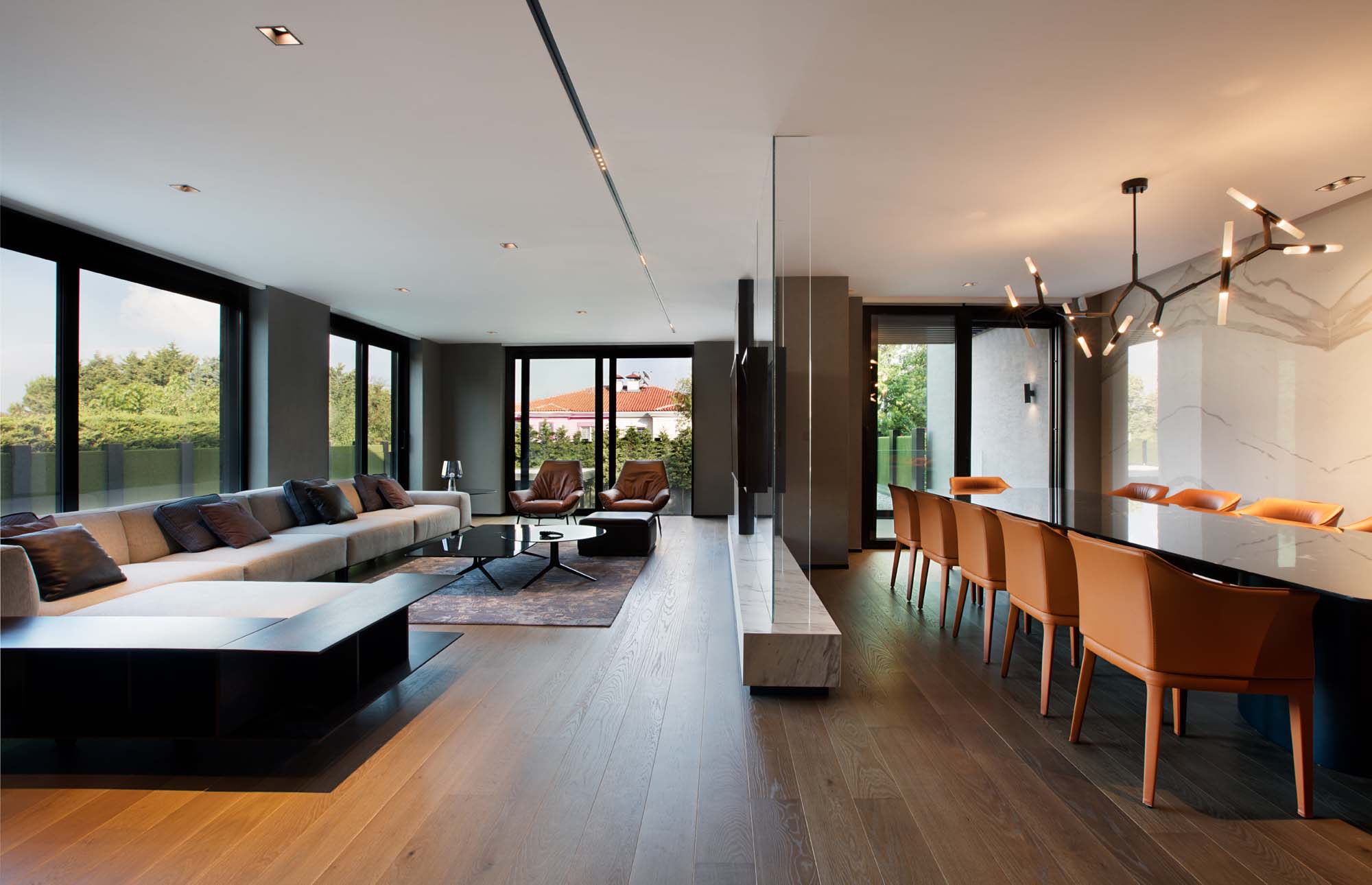 In addition, we tried to create a whole garden-oriented life in itself, with the relationship of the lower living area with the garden, the changing living conditions with the pandemic, the most needed sports and study rooms in the houses, and the dominance of the other rooms of the house over the garden. We created this fast-paced life during the day with the plain and clear design approach of TEAM Project Architecture.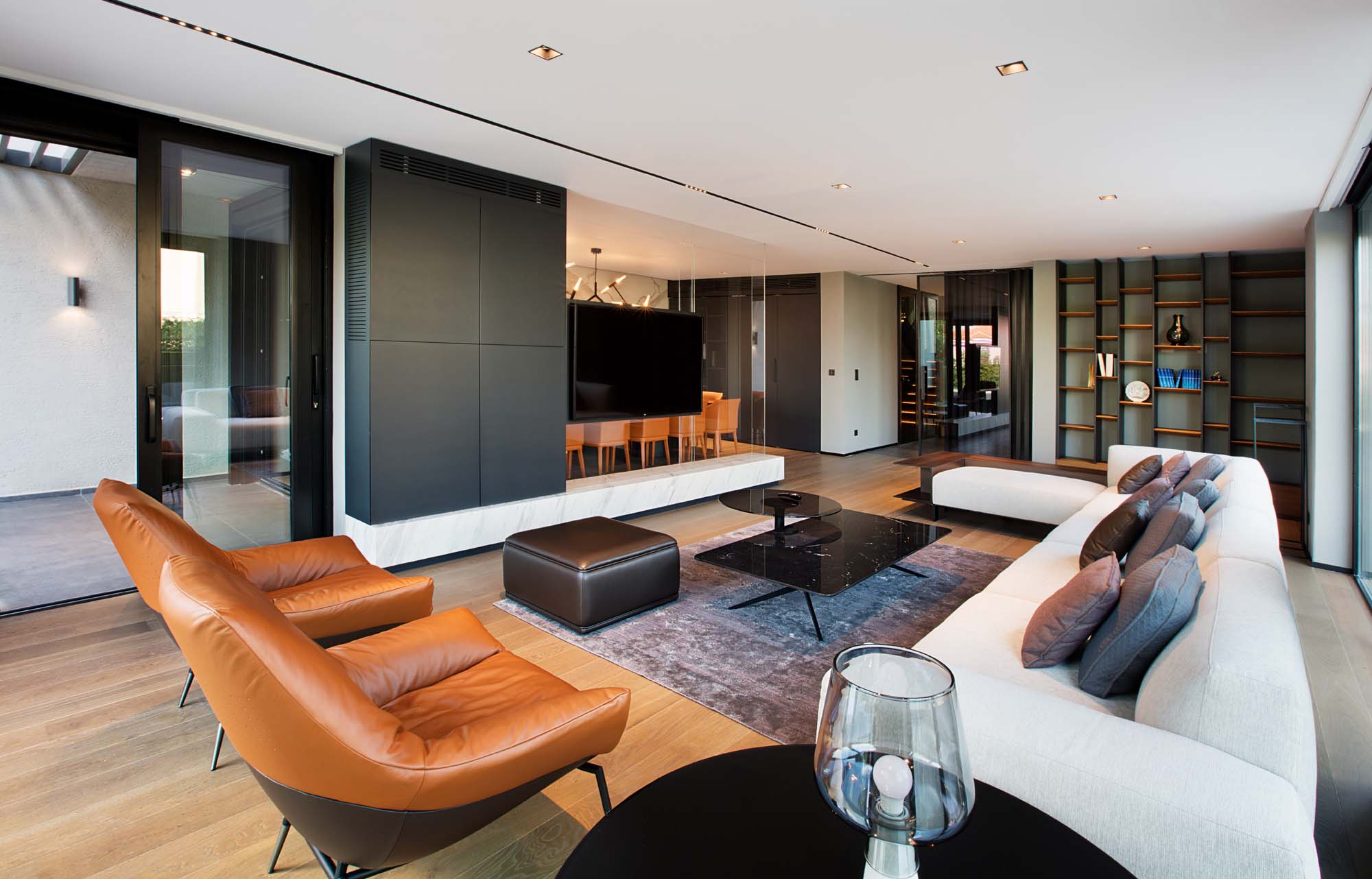 However, contrary to the lean effect of the day, thanks to the evening effect, which we reveal all the details with hidden lights, with a modern glamor, we have carried both the relationship of the home residents with the house and the relationship of the house with the environment to a different dimension.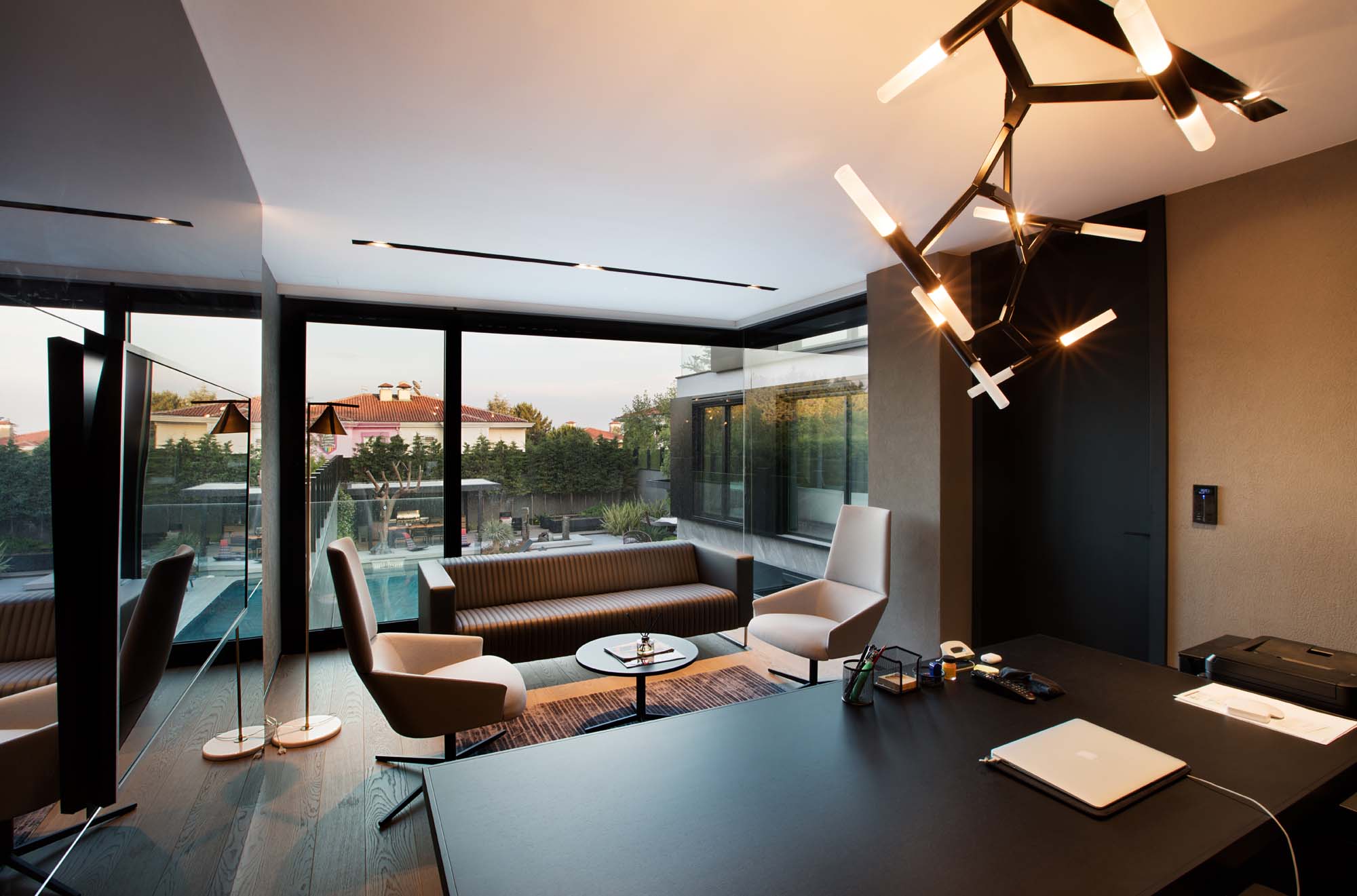 While creating this whole, we think that dealing with the architecture, interior architecture and landscape design of the project is the biggest advantage in moving the project to the point we want.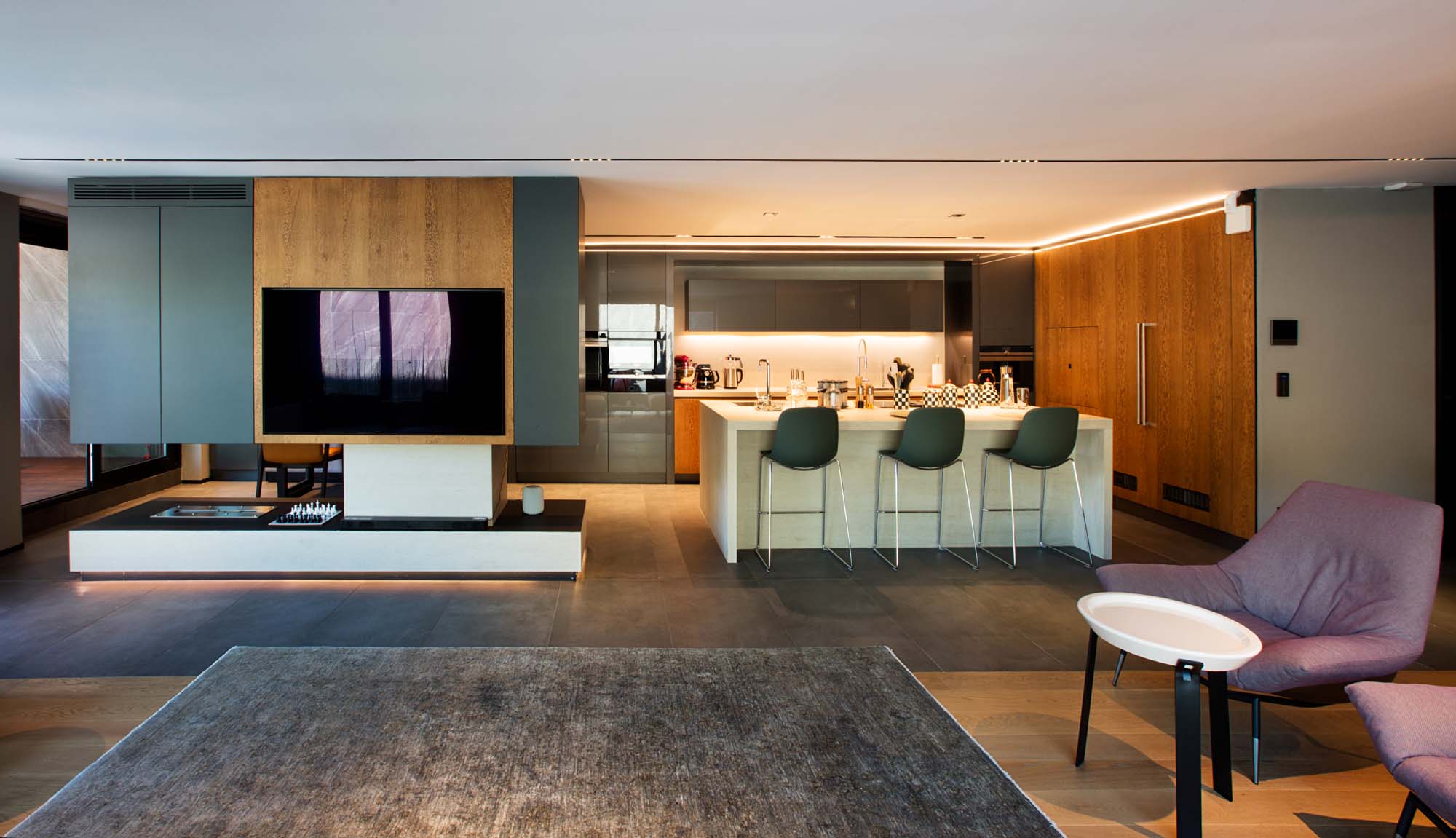 ---
Tag
Project Location: Istanbul
Project Type: Single House / Villa
Project Type Group: Residence
Main Contractor: Team Proje Mimarlık
Mechanical Project: Rhythmic Project
Electricity Project: Keban Electric
Photograph: Gurkan Akay
Project Start Year: 2018
Project Completion Year: 2018
Construction Start Year: 2018
Year of Construction: 2019
Land Area: 750 m²
Total Construction Area: 600 m²