Chulalongkorn Memorial Hospital nurse dormitory, designed in Bangkok by Thailand-based architecture office Plan Architects, started to serve.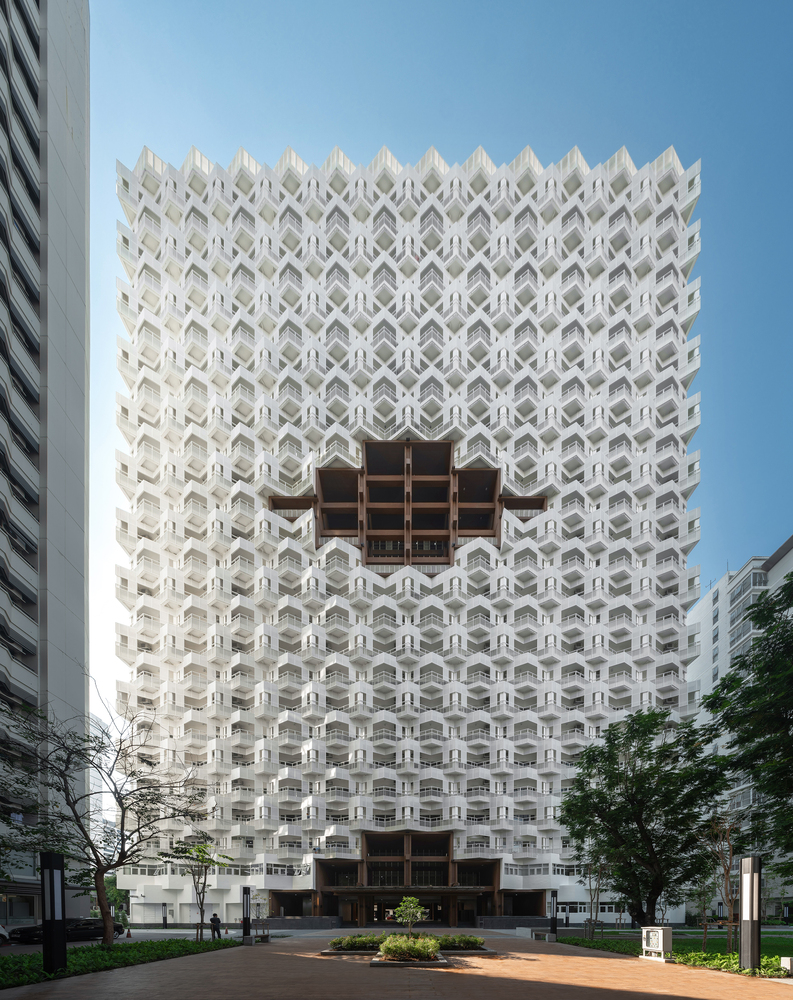 The new dormitory, called "Nawarachupatum", was built to honor Princess Maha Chakri Sirindhorn and to meet the accommodation needs of nurses working at the Thai Red Cross Society. Most of the units, which have 523 rooms on the 26 floors of the building, are planned to accommodate two people. Each unit includes a living area, library, canteen, laundry room and multi-purpose room.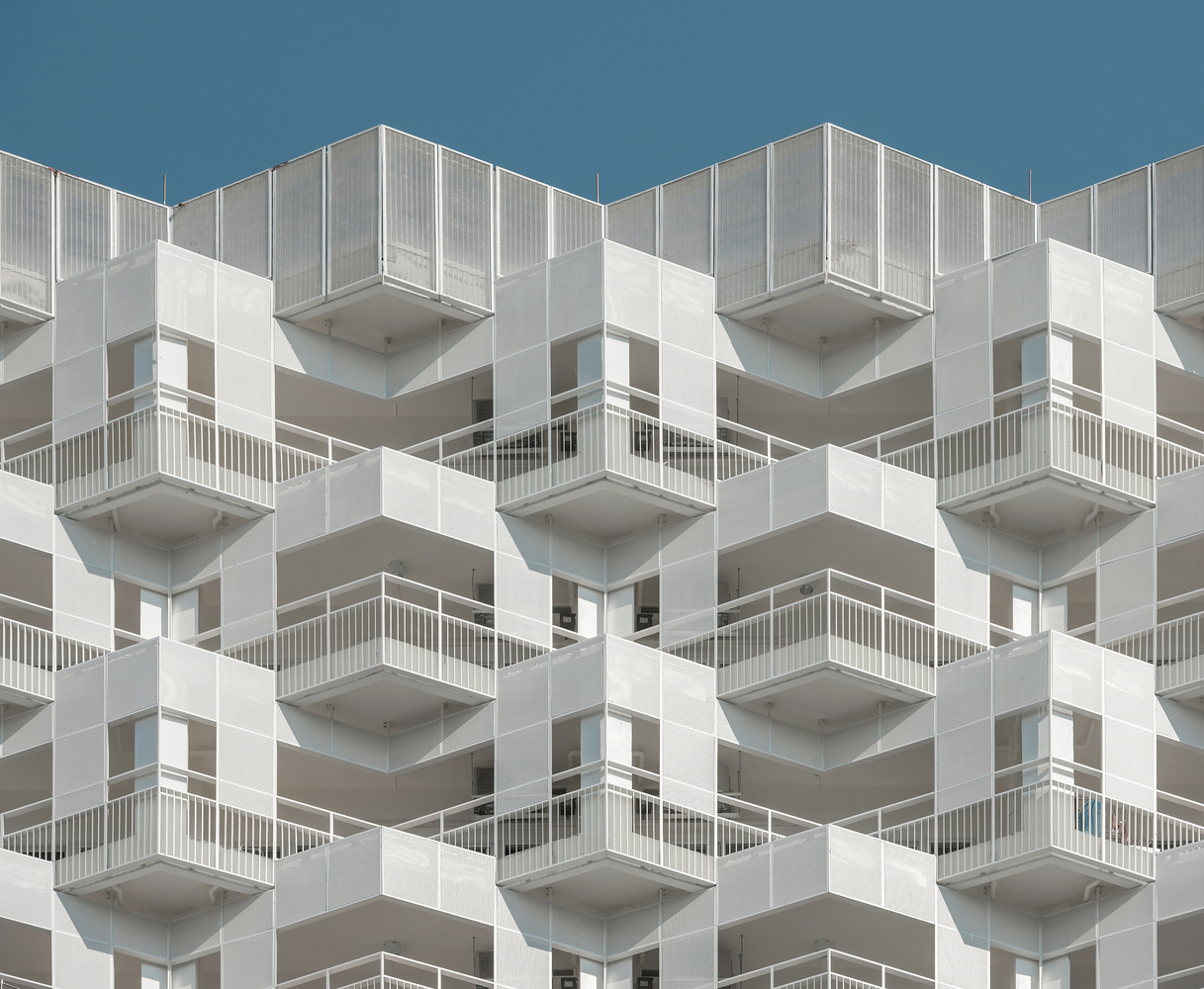 The dormitory is surrounded by four buildings programmed as dormitories for doctors and nurses. The project is shaped by three high-rise buildings around the plot on a busy street and a fourth low-rise in the middle. By demolishing the low-rise building, the design team designed a new project that will interact with the three buildings, creating a closed courtyard protected from the crowded and busy atmosphere of the hospital.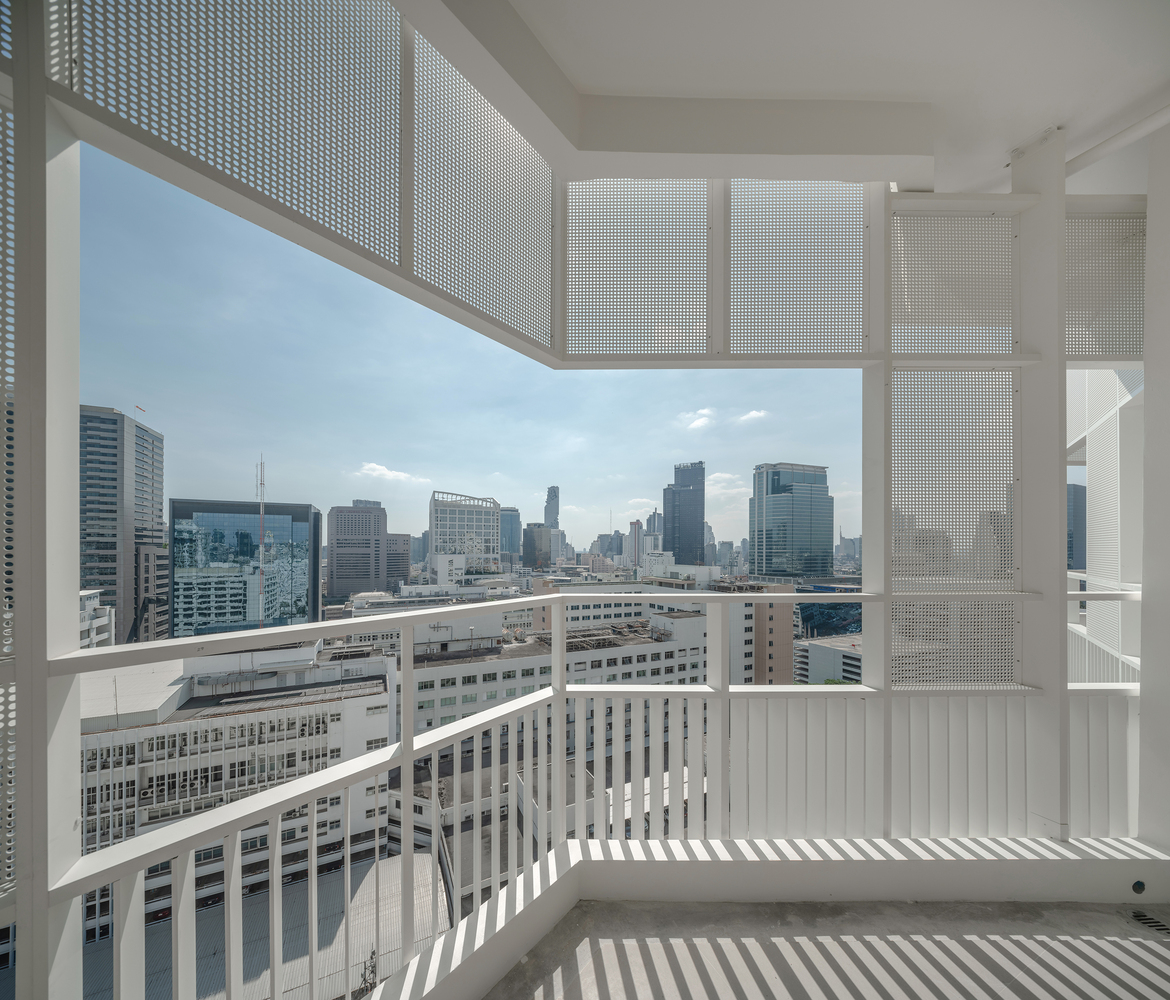 The office planned the dormitory as naturally ventilated living spaces filled with sunlight. To solve the problems of lack of natural light and inadequate indoor ventilation, the building is divided into two and arranged around two single-load corridors with a ventilation shaft in the middle. In this way, cross ventilation is provided, allowing the interiors to have an airy and naturally comfortable atmosphere.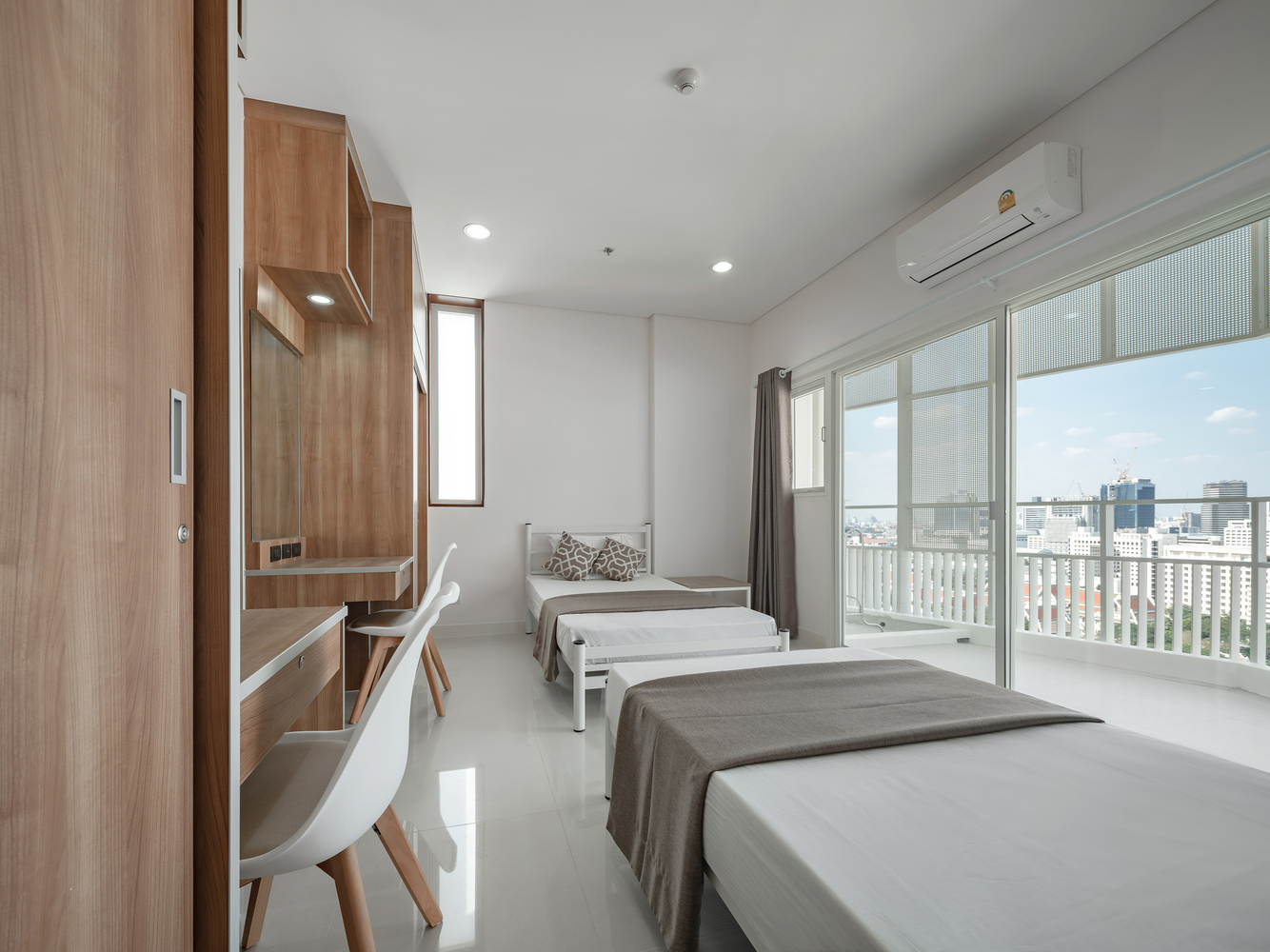 The room layout is divided into two areas separated by a sliding wall to control privacy and natural airflow. The area adjacent to the corridor is designed as a sharing area for both roommates and is planned to include a pantry and a toilet. The second area was created as a bedroom for two residents. Each bed placed on the opposite side of the room creates a private space for each resident, while the walkway in the middle provides access to the balcony.
The office used a zigzag format along the dorm's balconies to protect the privacy of the dorm residents. The angled balcony design prevents a direct view between neighboring buildings.
This unique facade and balcony composition is designed to conceal items such as parapets, drying racks and washing machines, with vertical aluminum fins and perforated parapets.